Subproject 7: Multi-scale control of PCCI combustion
Due to the transfer of the former spokesperson of the research group Thiva Albin to the ETH Zurich, the Institute for Dynamic Systems and Control (IDSC) joined the research group. Professor Christopher Onder has many years of experience in the field of control and optimization of combustion engines, which makes him an ideal partner for the second funding period.
PCCI combustion on solid-fuel engines shows significant losses of its potential compared to single-cylinder engines. One of the reasons is the different cylinder filling that is present in solid engines. Through the development of a novel variable valve train (FlexWork) by one of our research partners, a fast cycle-to-cycle control can be realized for each individual cylinder of a multi-cylinder engine.
However, the additional actuator significantly increases the complexity of the existing air path and combustion control. Only a holistic approach of combined control of the air path, combustion and valve timing can adequately handle the increased complexity of the engine.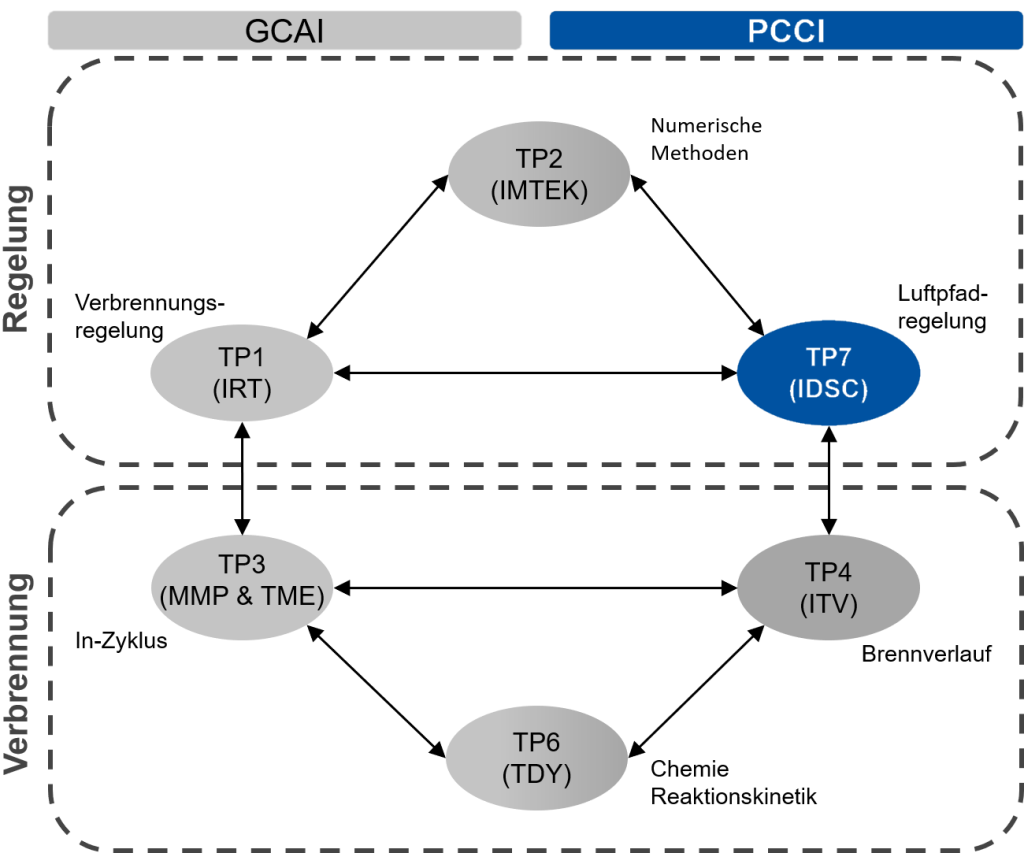 Prof. Dr. Christopher Onder
Subproject Leader

Giordano Moretto, M. Sc.
Research Associate

Severin Hänggi, M. Sc.
Research Associate